According to statistics more and more people take care about environment that surrounds us. For some clients whether your hotel is environmentally friendly or not will be a crucial factor. It is for those people that we have created an electricity recovering ECO-POWR series.
ECO POWR machines use an inbuilt micro inverter that changes a kinetic energy into an electrical energy. This energy is then delivered into the hotel's power grid. In such a way the hotel has more energy to power up the remaining devices.
Frequently the quality of the hotel gym is the main factor of whether to stay at this particular hotel or not. SportsArt devices give your customers high quality, security and an easy to use equipment which is a key element in non supervised hotel gyms.
Not only will we deliver the equipment but also we will help you create a special sports atmosphere. We will design your gym, will help you pick proper devices and will help you choose a business model.
room of about
25m2
- Small hotels or guesthouses.
- Professional cardio unlimited hours.
- Marketing package
- The value of the equipment does not exceed 9 750 €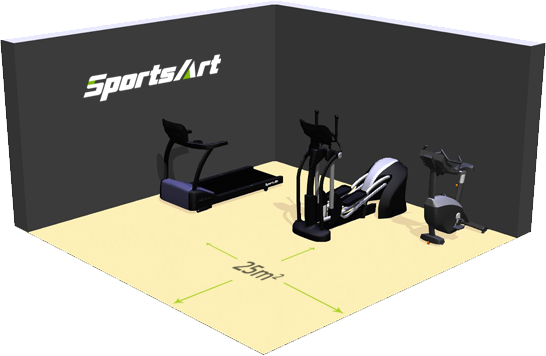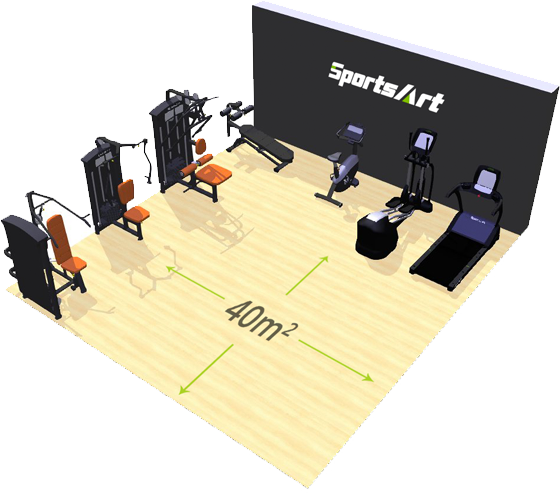 room of about
40m2
- Small and medium-sized hotels
- Professional cardio training and the ability of most muscle groups by using a two-functional devices.
- Marketing package
- The value of the equipment does not exceed 18 800 €
room of about
85m2
sala ok. 85 m2
- Large hotels
- Room can be also available for customers outside the hotel
- Professional cardio and strength training
- Marketing package
- The value of the equipment does not exceed 36 400 €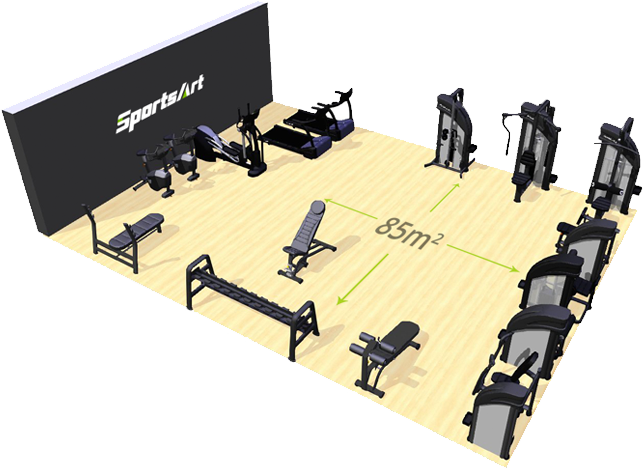 If you have questions regarding our offer, we invite you to contact us. We will try to answer your questions quickly and thoroughly.
Write to Us
Please fill all fields correctly
Thank you for your submission
Drogi Kliencie,
zważywszy, że od dnia 25.05.2018 r. swoje bezpośrednie zastosowanie ma Rozporządzenie Parlamentu Europejskiego i Rady (UE) 2016/679 z dnia 27 kwietnia 2016 r. w sprawie ochrony osób fizycznych w związku z przetwarzaniem danych osobowych i w sprawie swobodnego przepływu takich danych oraz uchylenia dyrektywy 95/46/WE (ogólne rozporządzenie o ochronie danych osobowych - określane jako "RODO"), Administrator Twoich danych osobowych (IMG S.A. z siedzibą w Gdyni) chciałby Cię poinformować na jakich zasadach zbiera oraz przetwarza Twoje dane osobowe oraz jakie prawa przysługują Ci w związku z przetwarzaniem tych danych osobowych.
Wszystkie niezbędne informacje znajdziesz w naszej zaktualizowanej Polityce Prywatności, z którą możesz zapoznać się klikając tutaj.
Pozdrawiamy,
Zespół IMG S.A.