We design the most perfect equipment in the market. The truth is, however, that even the most reliable appliances, like luxurious cars, sometimes break down. Therefore, striving to create a perfect service is something more than just our aim, it is our passion. For our clients, we have seven professional, independent service teams. Both warranty and out-of -warranty service is done within 48 hours. It is worth mentioning that 48 hours is the actual repair time, not a mere localization of a defect. We have a huge spare parts warehouse that ensures an immediate availability. Each participant of our service program is eligible for a care program with special offers, sales or even free servicing or spare parts. A perfect service is what we emphasize and what we are famous for all over Poland. For such an opinion we have worked hard for the 17 years and we have fully deserved it. You may ask one of our clients to check it out.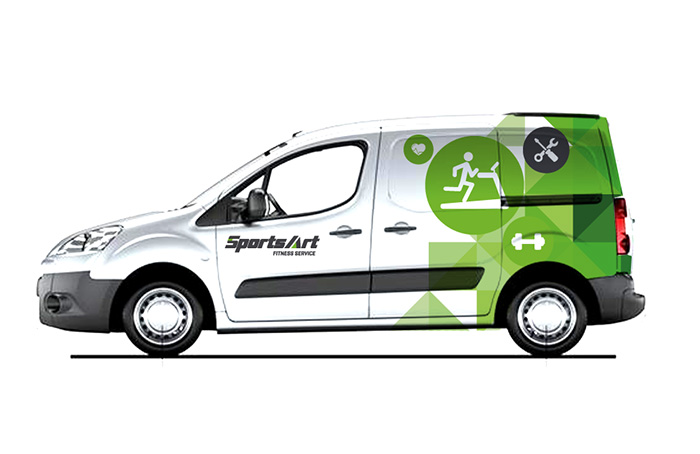 OK Serwis - Service Packages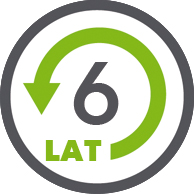 6 lat opieki serwisowej
Planujesz swój biznes na długie lata. Na tak samo długie lata podpisujesz umowy najmu lokalu. Czy nie chciałbyś przez cały ten czas spać spokojnie? Nie martwiąc się o niespodziewane, wysokie koszty serwisu swoich narzędzi pracy?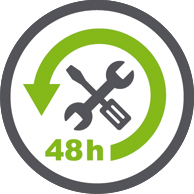 pełny zakres napraw
Przy zakupie pakietu naprawczego OK SERWIS nabywasz prawa nie tylko do bezkosztowych napraw usterek po zakończeniu okresu gwarancyjnego. Nabywasz przede wszystkim prawo do "świętego spokoju". Nie musisz się już martwić tym, że coś się niespodziewanie zepsuje. Wszystko masz w pakiecie i to przez całe 6 lat.
kontrola i przegląd sprzętu w klubie
naprawa lub wymiana części
wymiana pasów i części eksploatacyjnych
brak jakichkolwiek kosztów dodatkowych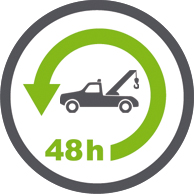 dojazd gratis
Nie zwlekaj, skontaktuj się z naszym działem serwisu (Marek Jaworski - serwis@imgfitness.pl) jeszcze przed końcem standardowego okresu gwarancji i sprawdź jak tani jest pakiet OK SERWIS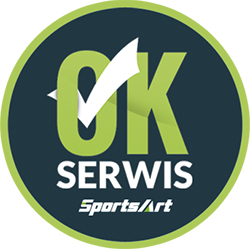 General conditions below. Call us at 607 081 380 for the details
Cardio

Frame - 7 years
MyFlex Plus™ cushioning system - 7 years
Engine - 20 years
Warranty for the remaining parts - 5 years
Supplies - 2 years
(running board, belts incl. the running belt, handles, elliptical guideways, pedals, labels, protective foil, keyboard, bearings, rolls)
Fast wearable supplies: earphones inlets, touchscreens, usb slots, ipod slots, batteries - 1 year
Labour - 2 years

Isotonic

Frame - 10 years
Stack, guideways, bearings, quills - 5 years
Kevlar belts, other parts - 3 years
Handles, case, ropes - 1 year
Upholstery - 6 months
Labour - 2 years
If you have questions regarding our offer, we invite you to contact us. We will try to answer your questions quickly and thoroughly.
Write to Us
Please fill all fields correctly
Thank you for your submission
Drogi Kliencie,
zważywszy, że od dnia 25.05.2018 r. swoje bezpośrednie zastosowanie ma Rozporządzenie Parlamentu Europejskiego i Rady (UE) 2016/679 z dnia 27 kwietnia 2016 r. w sprawie ochrony osób fizycznych w związku z przetwarzaniem danych osobowych i w sprawie swobodnego przepływu takich danych oraz uchylenia dyrektywy 95/46/WE (ogólne rozporządzenie o ochronie danych osobowych - określane jako "RODO"), Administrator Twoich danych osobowych (IMG S.A. z siedzibą w Gdyni) chciałby Cię poinformować na jakich zasadach zbiera oraz przetwarza Twoje dane osobowe oraz jakie prawa przysługują Ci w związku z przetwarzaniem tych danych osobowych.
Wszystkie niezbędne informacje znajdziesz w naszej zaktualizowanej Polityce Prywatności, z którą możesz zapoznać się klikając tutaj.
Pozdrawiamy,
Zespół IMG S.A.